Do you want to create a business that's aligned with who you are and what you want?
Then it's time to throw in the towel. Not completely, just the towel that says you have to teach the same strategies that everyone else in your industry is pushing.
The endless hustle-until-you-make-it plan has burned you out more than once. So you're scrolling through your Insta feed on the daily to distract yourself from the content you don't want to create and frustrated by the fact that you aren't as successful as the influencers you follow.
Hold up. Hello. Stop right there.
You are meant to be as successful as them,
but that's a little hard to do when you aren't in love with your work.
So give yourself a break. Everyone has been telling you to create another program, to do another webinar and create more content to be visible. No one has looked at what you are doing with clients.
Which leaves you thinking: How in the hell am I ever going to make a half a million dollars in 12 months if I'm already working 24/7? And does anyone else want to throw away their business or is it just me? Why can't I just be a gorgeous Instagram model who has brands offer me deals. Then I could just chill by the pool and eat all day. Maybe I could even take a week long spa trip??
Understand the work that only you do
Fall in love with it instantly
Come up with incredible ideas to share it
Scale your ideas
Impact And Profit
Without....
hustling 24/7
feeling like you aren't ever enough
wondering why you aren't further along
You can create a 6-figure business and have the adventurous, fun, relaxing life you want. It is possible. I'm here to show you how.
Just for a minute, close your eyes and think about who you want to become. What does she wear? What is she doing? What impact is she making?
You Can have it all.
Traveling every month with your hubby or girlfriends. One week it may be a California road trip and the next a flight to Denmark. You're always up for an adventure and your business should support that.

Clients who come to your sales calls knowing they want to work with you, to the point where they are selling you on why you should choose them. It's never the other way around. This means you don't have to think about selling all the time or constantly be launching something new. Relax. The clients are fighting over you now.

Being supported with a full business team, in-person assistant, house-keeper and any other role that keeps you in creative flow and out of time consuming tasks you wish you didn't have to do.

Do only the things you love to do in your business, like coaching, writing, livestreams, and making bank. Stop over-complicating it and delegate what's left.

Know, understand, and be able to talk about your unique work. No one else is doing it like you, so you've got your thing that stands out, positions you as an industry leader and makes getting PR a breeze.

Highly driven clients who get big results. Need I say more about that one?
Life the way you want it. Freedom to be who you are and do what you want every day. Midday hiking? Yes. Five-hour spa treatments? Taking a week off every month? You betcha.
Simple
Scalable
Impactful
The way your business
was meant to be
I'm on track to becoming a 6-figure coach
"I had the life-changing opportunity to work with Ariel when I decided to finally play big and go all in with my passion in health, spirituality, and transformational life coaching.
What happened during our journey together exceeded any possible expectations! When I began, I was dreaming about doing what I love full-time: traveling, nourishing my body + soul, and living in pleasure, purpose, and fun while working with amazing human beings getting life-changing results
When we finished, I was doing all of the above and almost instantly getting on track to become a 6-figure coach by consistently reaching and exceeding my monthly goals. What I thought would be a 6-figure year I can now feel will be a 7-figure one from my sheer joy, confidence, and self-love.
This ALL started with Ariel's spot-on, motivational, and badass coaching that helped me see I'm freaking amazing at what I (and only I) do. She had amazing effects on my life as a whole and my connections in friendship, relationships, family and self have all reached new heights.
Ariel is the woman who started it all. She saw the fire within me, the God/Universe given gifts that are unique to me, and the strength to make it all happen. She changed my life forever. Giving me the fuel to live the life BEYOND my wildest dreams. And it JUST. KEEPS. GETTING. BETTER!"
Michal G. Hochman
Copenhagen, Denmark
Holistic Health Coach + Healer, Spirit Guide, and Iyengar Yoga Teacher
I Booked $213,000 In Sales And $113,000 In cash In 30 Days
"In December when everyone else was packing it in for the year I decided to make a big pivot in my business and take on clients, create a small group program AND a Mastermind. Of course I hired Ariel to help with the transition! We've booked in $213K in sales just from the new offer in one month, with $113k in cash."
Mariah Coz, CEO At Mariah Coz
"Finding Ariel changed not only my business but my life!"
Finding Ariel changed not only my business but my LIFE! I was feeling pretty down because although I had a pretty good first month in business with $4500 in sales, I was burnt out, unsure of what I was actually doing, and I had no confidence. I knew that I wanted to help people, but the way I was doing it didn't feel aligned at all. Then one day I opened my computer and Ariel was doing a livestream.

She spoke about using your intuitive gifts, and everything she said spoke to me, I knew she had to be my mentor. I invested everything I had, and before our first call I more than doubled my price for my coaching and made my first $6k sale. Then it was a $10k sale. Then a $12k sale.
The greatest gift I got from working with Ariel was my confidence. She showed me how to use my spiritual gifts, and made me see how powerfully intuitive I am. She helped me to trust in myself and in the Universe, and when that happened, I let go of the me that used to be so afraid, and I stepped into my role of a leader and mentor to women.

Not only that, but everything in my life got better! I finally listened to myself and moved back to California like my intuition had been telling me (but I didn't trust it!), my relationship with my husband got even better, and my relationship with myself is better than ever.
Now I have a business that is always evolving and is always feeling aligned with who I am. And instead of being afraid, I completely trust that I can help each and every one of my clients. And I do, every time.

Thank you Ariel for changing my life! You made me see what I couldn't see, and I am eternally grateful. xoxo
California, USA
Intuitive Success Coach, Spiritual Guide and Healer
www.michelleohana.com

Have the business and life you want. It all starts with uncovering your truth.
An online course for driven entrepreneurs who are ready for success to feel easy
What's Inside?
Ready for consistent multiple 5 figure months?
Want to have a LIFE and a business that supports it?
Together we'll focus on what you deliver to clients that is unique and positions you as an authority. You'll learn how to talk about it, sell it without being pushy, and scale it so you reach more people without giving up on your daily adventures to the mountains or any invaluable cuddle time.
Module 1: Master Positioning
Developing your unique online identity and core message

Learn how to create positioning online as an authority in your niche

Start to uncover who you really are so your brand voice becomes clear

Craft your unique brand story that people remember
Module 2: Overall Mission
Get clear on exactly what you desire your business and life to look like. Feel confident about who are you here to be, who are you meant to impact, and how your business is meant to support the dreams you have for your life.
Get clear on exactly what you desire your business and life to look like

Feel confident about who you are here to be, who you are meant to impact, and how your business is meant to support the dreams you have for your life

Set aligned goals for the next 30, 60, or 90 days so you always stay on track

Start integrating your desires into your life and start living how you want, now
Module 3: Your Most Successful Client
Learn how to know your client better than they know themselves

Choosing clients who are fun to work with and get big results

Know the difference between results and value. This is the key to knowing what your clients need and will buy

Learn my strategy for market research, which when done correctly will get you noticed by your ideal clients
Module 4: Simple Structure For Growth
Understand how to simply structure your time and business processes so you actually have time for yourself

Know the mindset and environment you need to be in to be most productive

Get my tips and tools for fast growth in your business

Learn how to receive your best, intuitive and inspired ideas that get you the best results

Structure your schedule in a way that feels good for you and incorporates money making activities
Module 5: Understand Your Brilliance
Uncover your unique strengths, gifts, and strategies

Learn how your gifts all fit together to not only fulfill your purpose but get your clients big results

Understand how these strategies are your key to being industry famous

Get clear on the true value of your strengths. As in, people should be banging down your door to hire you
Module 6: Define Your Signature framework
Create a simple process to walk your clients through that is easily scalable. This is key! Your business isn't about just transforming one life. You want to transform many lives

Understand how to talk about your process in a way that makes your potential clients swoon

Learn how to incorporate your unique coaching or teaching style into this framework so your clients meet their goals every time
Module 7: Design A Program That's Aligned
Create a program you get known for that is in alignment with what you want for your life and business AND for what your clients most need to succeed. Results are so important if you want a sustainable business

Decide on a pricing structure that you confidently know will sell out

Learn how to communicate the value of your new program to your team so that they can easily sell it too
Module 8: Start selling With Service
Learn my Tuned In way of selling which means no script or sleaze ball tactics. Just you and your new client having a convo that's of service to both of you

Feel confident knowing what to say overcome objections. You'll only want to do this with people who need a little encouragement. I'll show you how to spot these gems

Design your own sales method that's unique to your clients so you start hearing "yes" at least 90% of the time

Never again run off a sales call without getting a yes or no. And if you do happen to hear no, you'll have my my iron clad method for not feeling discouraged. Get ready to build your relentless muscle
Module 9: Create Intuitive and Strategic Marketing
Understand how to create consistent social media content with a purpose, without sitting behind your computer all day long. There's specific content that needs to be shared with your community based on your goals so you'll always be clear on what to share next

Learn how to nurture your community and create powerful relationships with potential clients and peers. The true depth of your relationship is equal to the likelihood of you ending up on their vision board

Create an intuitive and strategic launch plan that shows your community who you are, what you believe in, and why you're the only person they need to work with this year
Module 10: Develop The Mindset To Win
Know exactly what to do with the fear when it arrises at the next new level

Learn how to create certainty in your mind that when you say you're meeting a daily, weekly, or monthly goal, it happens. And it happens without the freak out

Learn to start trusting yourself 100%. You'll know when it's your intuition talking and when it's your ego

Understand how to balance your logical and emotional brain when decision making so that you always make the best decision for your company and yourself
Module 11: Structure Your business Around Your Life
Create attainable goals that support what you desire and you can confidently get behind. Once you make a decision there isn't anything that can stop you

Construct boundaries with yourself, your business, your clients, and in your relationships. When you have clear boundaries your energy isn't drained and you have far more creative space to grow your big vision

Start running your business like a corporation with you as the CEO. I know it sounds a little stuffy, but if you want creative freedom to journal from nine to noon or spend all day in the redwoods on a Wednesday, then this is your ticket

Get clear on what systems you need to have in place, what to automate and what to delegate
Module 12: Define Your Plan To Scale
Learn how to decide which method of scaling is best for you, how to keep it simple, and how to be sure that it's profitable

Get a breakdown of my favorite scaling methods for multiple 6 figures

Identify the right team members you need to make the scaling process seamless, keep your clients supported, and work less while adding more to your bottom line
I'm a mama, wife, and entrepreneur on a mission to show people that you can create the life and success you want.
You don't have to sacrifice your dreams, creativity, or time with your family to live your purpose.
You've got a big mission and everything that's important to you is meant to be a part of it.
That's exactly why I traded hustling to 6 figures for scaling to 7 figures with ease.
I currently spend my days serving my clients and hanging out with my one-year-old baby while renovating an Airstream that my husband and l will be living out of next year.
My dream is to show my daughter that anything we set our mind to is possible. That's exactly what intuitive success is all about.
"I was able to turn my monthly income into my weekly income"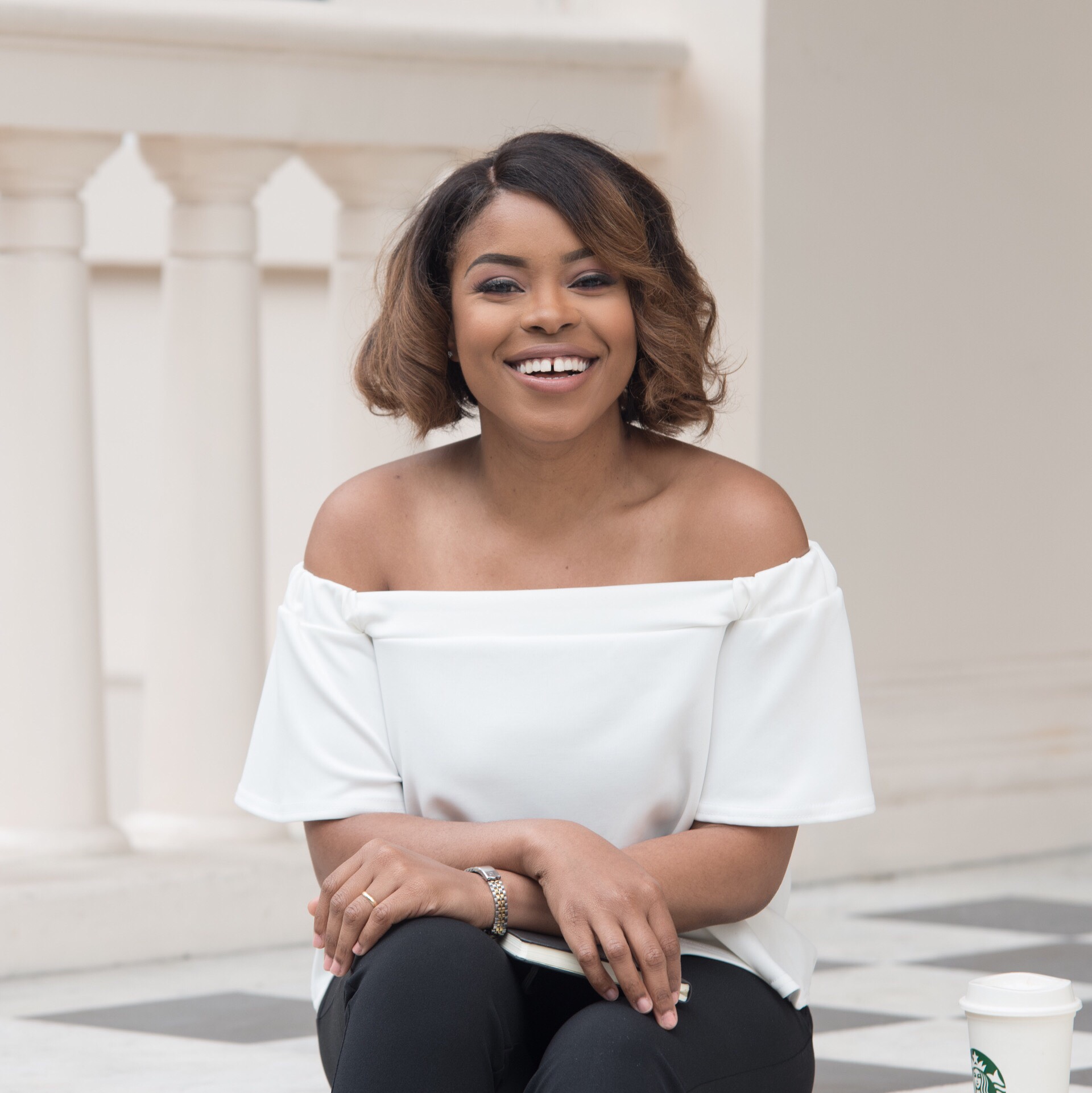 Before working with Ariel, I had was running a 6 figure business, super burnt out, and doing everything I was taught I "had to" do in my business. I had no boundaries in my life or business which was sucking the life out of me.

Working with Ariel has been one of the most transformational and FREEING experiences of my life.

Within the 1st week of working with Ariel, I cancelled the launch I was dreading, and finally had peace. I then decided instead to launch something that was SO me!

Within a few weeks I was able to turn my monthly income into my weekly income creating $10k Days, $15k weekends and $17k weeks in cash!

I even had my 1st $60k month working only 10hrs a week with the world's best clients, with clear boundaries and without doing soul sucking things in my biz that just weren't aligned. Working with Ariel taught me to put myself, my truth and my voice 1st and that confidence not only transformed me financially - 6 figures in 6.5 months - but it also allowed me to have deep fulfillment (and fun) personally too.
Intuitive Success Coach & Reinvention Strategist
www.shaneil.com
Maria is so gifted in easily recognizing clients patterns and seeing the exact gaps in their business. When she came to me she was working a 9-to-5 and brand new to business. Within a few weeks she had her first $10,000 month with $7000 in payments processed. Maria became fully booked without even having a website.
Maria Hayes, CEO Love Hayes LLC
When Andee came to me she was doing amazing work already, but was selling $3500 coaching packages and launching every month! She started charging multiple 5 figures for her private mentorship, launched a $30,000 mastermind program, restructured her business so it's more fun for her, and her clients are seeing multi 5-figure plus months in their businesses as well.
In four months working together, Andee made $435,000 in sales.
Andrea Lucchesi, Founder Of Andee Love
I finally feel like I am in the driver's seat and am fully booked!
"I've never felt more powerful than the day I signed up for this program. Before I was working with Ariel, I was barely scraping by and just hoping and praying the next client would come, one at a time. I didn't know how to use my intuition in my structured business, and I didn't know how to make money consistently as a coach. Luckily, the day I signed up for Ariel's program, the whole game changed. She made me realize I am the authority of my own life! I then made my biggest sale yet, $4500 and became fully booked. Now, I'm selling steadily, rather than running my business like a hobby and had my biggest month of over $13,000. I'm so grateful to Ariel for her service mindset and strong coaching. She saw my purposeful potential and lifted me to my own next level. I finally feel like I am in the drivers' seat, following and creating my own desires.
You Deserve It
So I'm giving it all to you
What's in the program?
Intuitive Success Program ($22,200 value)
The only 12 week program that focuses on identifying and selling your unique work, so you learn how to have multiple 5-figure months without working yourself to the bone.
Video Trainings ($12,000 Value)
12 videos walking you step-by-step through building a solid foundation and building upon it with my Intuitive Success Framework
Live Q&A Sessions Every Month ($6,000 Value)
Live video calls, every month to get your burning questions answered, get your mindset in tip-top shape, and keep you focused on that big purpose of yours.
12 Downloadable Workbooks ($1,600 Value)
I'll be asking you the hard questions that give you a breakthrough so you can get crystal clear on why your work is unique, the vision for your business, and what actions you want to take to create success now. This will help you move forward into implementation with ease.
12 Video Lesson Transcripts ($1,600 Value)
Prefer to read while you chill? Take these babies on the go.
Private Facebook Group ($1,000 Value)
Grab an accountability partner, get feedback, and be reminded on the daily that if you can imaging it, it's real.
Lifetime Access. (Priceless)
The content is yours to keep forever.
When you join Intuitive Success
you're getting a total value of $22,200 for only $1,997.
I'm more than ready
PAY IN FULL
Join Intuitive Success
For One Payment Of $1997
(SAVE $973)
FLEXIBLE PAYMENT PLAN
Join Intuitive Success
For 10 Payments of $297
PLUS four weeks of
november bonuses
Each week in November I'll be releasing one new bonus!

November 1-7
BONUS ONE:
A 60 minute private coaching session with Ariel

Plus ALL of the bonuses released this month.
November 8-14
BONUS TWO RELEASED
*It's a surprise*
November 15 -21
BONUS THREE RELEASED
*It's a surprise*
November 22 - 28
BONUS FOUR RELEASED
*It's a surprise*
"I made $20,000 in sales and $12,000 in cash in one month."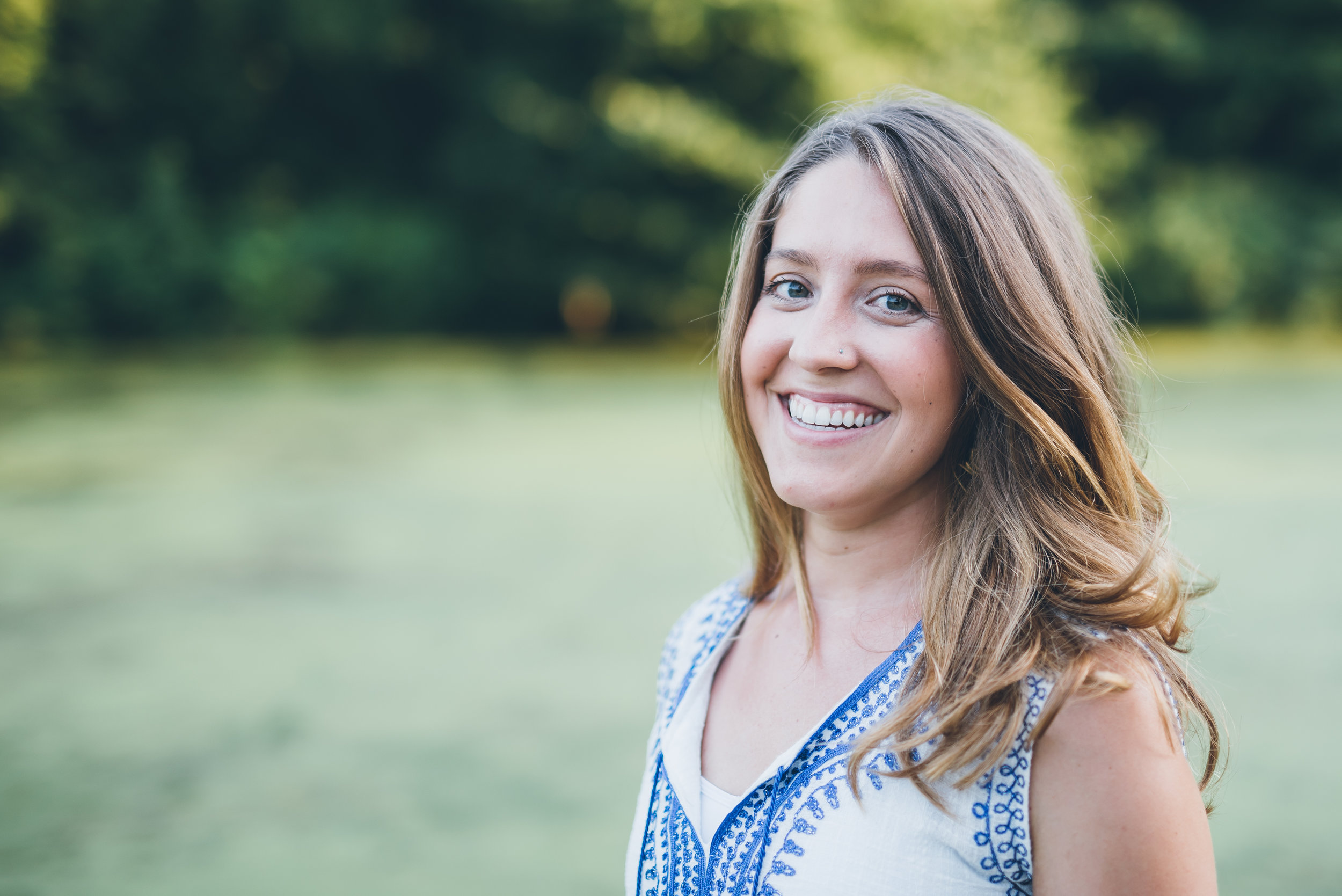 "Ariel was the first coach to truly give me the loving but firm kick in the butt that I needed to actually start accessing the power I knew I was capable of bringing as a coach. Before we started working together 1:1, I'd literally made $2500 the ENTIRE year before. Ariel invited me to make the powerful decision to really do what was necessary for my business, and it totally paid off. I made $20k in sales and $12k cash during our first month together! One of the biggest things I gained from working with Ariel was my belief in myself and understanding what I uniquely offer to the world. It's all thanks to Ariel showing me that I can do business based entirely on my intuition and giving me the permission slip I needed to do things my way. If you get the opportunity to work with Ariel, take it because she truly is a powerful mentor to have on your side."

Niki Wells
Philadelphia, PA, USA
Success Mindset Mentor
"I Had A $63,000 Month In Sales At My Salon"
"I believe finding Ariel was Divine intervention!
Since working with Ariel I have made $11,250 in my coaching business and my salon business went from $45K to $63K per month in sales!

I've also had so many shifts! I now believe that I am always completely worthy, no matter what. That I can never make a mistake or do anything 'wrong.' That it's ALL about growth and lessons! And that I deserve to love my life, live it to the fullest, and share my gifts with the world to make it a better place."
Indianapolis, IN
Founder And CEO At The Mae Salon
Intuitive Success Mentor
"I love this program so much!"
Best coach ever. I've worked with a few coaches and the support, knowledge and guidance I received from Ariel was simply amazing. My favourite part about working with Ariel was that she is so cool! I feel really comfortable around Ariel. She listens without judgement and asks really deep questions to get to the core of any issues I was facing. I was literally floundering around in my business for a year because I was caught between whether I should do what everyone else is doing because it makes money or do the thing I love AND make money. Ariel guided me through discovering what I desire and love to do, at the same time, gave me clear, practical steps to take to turning those dreams into reality.

I love this program so much! It's comprehensive, yet not overwhelming. There's everything I need to know about running and most importantly, scaling my business. And also running a sustainable business too. I've taken many courses and this is no bullshit, no fluff. It's the real deal.
Singapore
Marketing Strategist & Owner of e-Commerce Boutique www.iheartfancyfree.com
If you're thinking about leaving this page to give it a go on your own, I need to share something with you.
When I started my business back in 2015, I was working as a server in the restaurant industry and had already invested multiple 5 figures into my business to try to get it off the ground. It flipped, until I did ONE THING: I made the decision to be all in, and to be relentless in succeeding. And that's when my life changed and my business started gaining huge momentum. That's also when the support I actually needed showed up in my life.
The direction I was meant to take was obvious so I decided to seize the opportunity and never look back.
Multiple 6 figures in one year didn't happen by accident. It happened because I followed my intuition to choose a mentor who spoke to me. I felt that she was the one. So if you feel that right now, I want you to trust your own intuition. Big success requires trust in yourself.
My entire mission is to help you create the life you want and a business that supports that. It's all part of your purpose and meant to be shared.
Intuitive Success isn't going to encourage you to hustle more, sacrifice yourself, or take action that's not aligned. You've been there and done that. It's time for a new path. Yes, sometimes following your purpose is scary, but there should always be a sense of peace that you are on the right path doing what you are here to do.
This is what Intuitive Success is all about. Your desired life is part of what you are here to create and a simple, scalable, impactful business makes it possible.
I want Intuitive Success
and I will have it
PAY IN FULL
One Payment Of $1997
FLEXIBLE PAYMENT PLAN
10 Payments of $297
Plus Get The November Bonuses!
Will Intuitive Success work for me?
I wish I could tell you that Intuitive Success will absolutely work! Unfortunately, I can't. You're the one who has to make it work and go all in with what I'm teaching you. If you go through the program, trust the process and take massive action on what you learn in Intuitive Success, then you will get results quickly.
Is it only for coaches?
Nope! It's for service based entrepreneurs who have booked 1 or 2 clients already and want to create a 6 figure business and beyond. I've had clients do this work who own hair salons, are massage therapists, and even online business managers. Intuitive Success is designed for anyone who wants to create a highly profitable, sustainable online business.
How do the live calls work?
We will have monthly Q&A live stream sessions in our members only private Facebook group where you'll be able to ask your questions ahead of time. I'll be answering every single one! Then if you have a follow up questions I'll be able to answer that while we're live. We'll always let you know call dates ahead of time.
I'm just getting started in my business, is this for me?
Yes 100%. If you have book at least one client, then Intuitive Success is for you!
Do you give refunds?
No we do not. It's important that when you make this commitment that you are all in.
I'm pretty busy right now, should I just wait for another time?
Honestly, it's never going to feel like the perfect time to do this work. You're also not going to grow your business to 6 figures and beyond in a way that feels good to you, if you don't learn exactly how to do that. The truth is that you're probably really busy because you haven't been taught what you actually need to be doing in your business to see results. Let's change that and give you freedom along with a big bank account.
I'm in network marketing/direct sales. Will this work for me?
Totally! The best way to succeed in network marketing is to get specific about what you want to create, who you want to work with, what their problems are, the strategy you want to use to reach them. I'm showing you all of that in Intuitive Success and how to do it sustainably. If you're an Arbonne Consultant specifically, please do not sign up for this program. I am part of Arbonne and it's against company policy for anyone who is a consultant with Arbonne to purchase programs from me. If you need marketing help, please go back to your sponsor for training.
What if I already have a coach?
Ask yourself: If I have a coach, why am I on this sales page? Your answer will tell you your next move. If you aren't getting the results you want, then this is a great place to start seeing a financial return on all of your investments.
More Questions? Send Them Over!
Join Intuitive Success Today!
PAY IN FULL
Join Intuitive Success
For One Payment Of $1997
($973)
FLEXIBLE PAYMENT PLAN
Join Intuitive Success
For 10 Payments of $297
Plus Get The November Bonuses!